Christina Waters, PhD, MBA
Dr. Christina Waters has been responsible for leading medical research in a broad range of organizations ranging from academia and disease – focused non-profits to biotech and large pharmaceutical companies.   Her broad range of experience in basic, translational and clinical research and business strategies converge to specialize in the development of new approaches to personalized medicine and health, creation of synergistic partnerships and implementation of new innovative research initiatives that can accelerate treatments to patients.
She is CEO and Founder of RARE Science, a non-profit research organization that enables the rare scientific research community to accelerate discovery of therapeutic solutions for patients with rare disease.  She serves as a Scientific Advisory board member, for Global Genes|Rare Project, which focuses on advocacy and education for the rare disease community, a Life Science strategic consultant and a Senior Advisor for Personalized Medicine and Health Informatics for Pricewaterhouse Coopers' Personalized Medicine and Health Sciences Practices serving academic and research organizations across the healthcare continuum.
Dr. Waters received her Ph.D. in Genetics from the University of California, Davis as a NIH Biotechnology Fellow.  She was a Postdoctoral Scholar and Associate of the Howard Hughes Medical Institute in the Division of Biology, California Institute of Technology.  Dr. Waters also completed an NIH Postdoctoral fellowship at University of California, Berkeley, and received a Bachelor of Science in Biology from San Diego State University. Dr. Waters received her MBA from University of California, Los Angeles.
Christina Water's Bio
Carolyn Bonebright
Carolyn Bonebright is a financial and accounting consultant specializing in start-up biotechnology companies. Ms. Bonebright has over 20 years of experience in both the biotech and healthcare industries and most recently served as Controller for Ceregene, Inc., whose focus was on the treatment of major neurodegenerative disorders using the delivery of nervous system growth factors. Prior to Ceregene, Inc., Ms. Bonebright served as Controller to various biotechnology start-up companies and served as Treasury Manager for ScrippsHealth and Business Officer for Grossmont Community College. She holds a B.A. in Economics from San Diego State University.
Carolyn Bonebright's Bio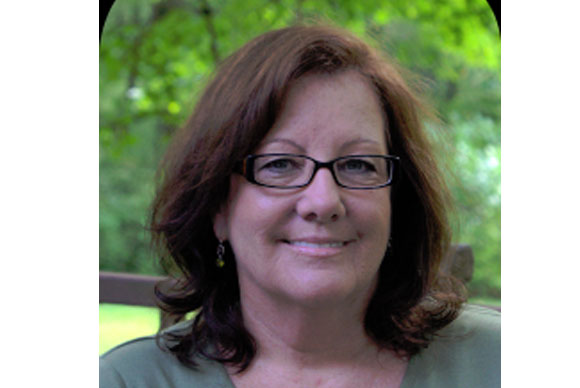 Debbie Walker
RARE Bear Army Captain
Debbie Walker
A native New Yorker, Debbie moved to the west coast in her mid-twenties where her administrative talents enabled her to work at non-profit organizations including a large community health center in San Diego's Barrio Logan and the American Red Cross, San Diego and Imperial Counties Chapter. She broadened her role into Accounting while serving as Administrative Manager at aTyr Pharma, earning her Bachelors of Science Degree at National University.
Ready for a change of scenery, she relocated back to the east coast in 2013 and serves as Executive Administrator with Zubatkin Owner Representation in New York City. Debbie resides in Holmes, NY with her husband, David, and two dogs where they enjoy fishing, camping and going to the beach. A proud Captain of the RARE Bear Army of Volunteers, Debbie coordinates the quilting volunteers comprised of more than 500 members from eight countries.
Debbie Walker's Bio
David Parkinson Profile
David R. Parkinson is a Venture Partner at New Enterprise Associates (NEA). From 2007 until 2012, Dr.
Parkinson previously served as President and CEO of Nodality, a South San Francisco-based
biotechnology company focused on the biological characterization of signaling pathways in patients with
malignancy to enable more effective therapeutics development and clinical decision-making. Until
October 2007 Dr. Parkinson was Senior Vice President, Oncology Research and Development, at Biogen
Idec. At Biogen Idec he oversaw all oncology discovery research efforts and the development of the
oncology pipeline. Previously he had served as Vice President, Oncology Development, at Amgen and
Vice President, Global Clinical Oncology Development, at Novartis. During his tenures at Amgen and
Novartis, Dr. Parkinson was responsible for clinical development activities leading to a series of
successful global drug registrations for important cancer therapeutics, including Gleevec, Femara,
Zometa, Kepivance, and Vectibix.
Prior to joining industry, Dr. Parkinson worked at the National Cancer Institute from 1990 to 1997,
serving as Chief of the Investigational Drug Branch, then as Acting Associate Director of the Cancer
Therapy Evaluation Program. Dr. Parkinson is a past Chairman of the Food & Drug Administration (FDA)
Biologics Advisory Committee and is a recipient of the FDA's Cody Medal. He has served on the National
Cancer Policy Forum of the Institute of Medicine and is a past co-chair of the Cancer Steering Committee of the NIH Foundation Biomarkers Consortium. He has also served as a member of the FDA's Science Board, as an elected Director on the Board of Directors of the American Association of Cancer Research, and as a Director on the Board of the Ontario Institute for Cancer Research. He currently serves as a Board Director for the Multiple Myeloma Research Foundation and as the Chairperson of the American Association of Cancer Research (AACR) Finance and Audit Committee. Dr. Parkinson was formerly a Director of Facet Biotech, Inc., a public biopharma company which was acquired by Abbott
Pharmaceuticals as well as a Board Director of Ambit Biosciences, a public biopharma company recently
acquired by Daiichi Sankyo. He currently serves as Director on the Boards of Threshold Pharmaceuticals
and Cerulean Pharma Inc., public biopharma companies focused on the discovery and development of
anti-cancer drugs.
Dr. Parkinson received his medical degree from the University of Toronto. He completed a Hematology
Fellowship at Royal Victoria Hospital at McGill University in Montreal and was a Research Fellow at the
New England Medical Center at Tufts University in Boston. He has held academic positions both at Tufts
and at the University of Texas MD Anderson Cancer Center, and has authored over 100 peer-reviewed
publications.
David Parkinson's Bio
Gladys Monroy Profile
Gladys Monroy, was the co-chair of Morrison & Foerster's intellectual property group
and voted Best Patent Attorney 2014. One of Monroy's early assignments was to write
the patent application for the technology that led to groundbreaking blood-screening
test for the hepatitis C virus, a key cause of liver disease.
Monroy, who holds a Ph.D. in biochemistry, wrote five successful hepatitis C-related
patent applications for biotech pioneer Chiron Corporation. The patent portfolio is now
worth an estimated $1 billion and has led to major advances in the fight to control the
spread of hepatitis C.
Monroy joined Morrison Foerster in 1991. After nearly 17 years as a biotech patent
lawyer, Monroy estimates that she has written (or supervised associate work on) at
least 300 patents covering biotech breakthroughs in everything from cell-based
immunology to blood purification to cancer-gene therapeutics. With every patent
application, Monroy says it's key to have a thorough understanding of the invention. But
just as important, she believes, is the ability to project how the technology and the
market might develop.
Dr. Gladys Monroy and her husband Charles L. "Larry" Marks, dedicated advocates for
the American Committee for the Weizmann Institute of Science are co-chairs of the
Weizmann Institute Bay Area Region. In their roles, Dr. Monroy and Mr. Marks
spearhead efforts to develop philanthropic support for the Weizmann Institute of
Science. Located in Israel, the Weizmann Institute is one of the world's top-ranking
centers of multidisciplinary science research and graduate study.
Gladys Monroy Bio
Mark Benedyk Profile
Dr. Benedyk, is President & CEO of Telephus Medical LLC, a company dedicated to discovering
and developing new medicines to treat antibiotic-resistant staph infections. He is also
Managing Partner at Rila Partners LLC, a business and corporate development consultancy he
founded early in his career. Dr. Benedyk is a member of the Strategic Advisory Board member
at KemPharm (NASDAQ: KMPH) a neuropsychiatry specialty care company, and is a member
of the Translational Medicine Advisory Board of the CNS Regenerative Medicine Foundation.
He is also a Director at the Center for Drug Research and Development in Vancouver, Canada
and Accel-Rx, Canada's national health sciences accelerator.
Previously, he was Senior Director and head of The Pfizer Incubator LLC (TPI) where his duties
included membership on the TPI Board of Directors and TPI portfolio company boards,
overseeing the TPI operations team, and reviewing investment opportunities in therapeutic
areas including neurology, oncology, pain management, gastroenterology, metabolic disease
and many others.
Dr. Benedyk has held executive Business Development roles at Ascenta Therapeutics, Optimer Pharmaceuticals (now Merck NYSE: MRK), Aurora Biosciences (acquired by Vertex
Pharmaceuticals NASDAQ: VRTX), and Elan Pharmaceuticals (now Perrigo NYSE: PRGO). He
received his Ph.D. in Developmental Genetics from The Rockefeller University, where he was a
Lucille P. Markey Fellow and his B.S. degree in Microbiology and Botany from the University of
Michigan.
Mark Benedyk's Bio